From August 10th to 12th, 2023 - C-Data, a globally leading provider of OLT & ONU devices, management platforms and PON solutions participated in the 5th Indonesia Internet Expo & Summit(IIXS2023). At this exciting event, visitors were invited to step into the future of networking with C-Data, where a world of cutting-edge connectivity technology awaited exploration.
C-Data's presence at IIXS2023 was nothing short of remarkable. As an innovative provider of ICT products and solutions, our booth buzzed with excitement, showcasing an array of groundbreaking offerings. The flagship PON Solution, DWDM, routers, EYDFA, and more took the spotlight, capturing the attention of all. The expo provided the perfect backdrop for us to demonstrate how our solutions empower businesses with elevated connectivity speeds, streamlined efficiency, and enriched user experiences.
One of the highlights was introducing attendees to our brand-new management platforms, including OLT WEB, ONU WEB, and the one-stop management system CMS. The CMS integrated EMS and ACS, seamlessly elevate operational efficiency. Supporting the Plug-and-Play functionality of ONU devices, OLT WEB enhances deployment simplicity. These platforms garnered significant attention for their user-friendly interfaces and robust functionality.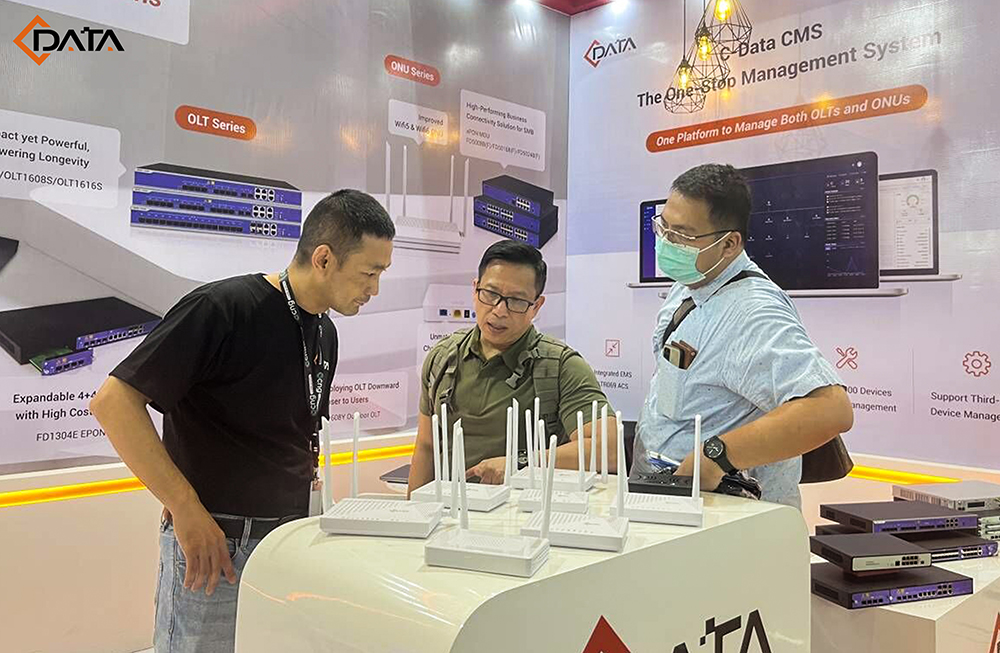 The IIXS2023 was more than just a showcase of products; it was a platform for knowledge sharing and collaboration. As an exhibitor in this premier event, C-Data was thrilled to engage with industry peers, partners, and potential clients. We are excited to see how these connections will shape the future of ICT in the region.
Looking ahead, C-Data remains committed to delivering innovative and reliable solutions that shape the future of networking and connectivity. We are enthusiastic about continue to drive technological advancements that pave the way for a more connected and digitally empowered future.
To learn more about our latest products and solutions, or to explore how C-Data can partner with your business, please contact our team directly. We look forward to embarking on new collaborations and pioneering the next chapter of ICT excellence together.
Connecting the World with Data Technology!