The 5th Indonesia Internet Expo & Summit (IIXS2023) will be held from August 10 to August 12, 2023, at Jakarta International Expo Kemayoran. Visit our BOOTH.D2-15B to explore the latest PON solutions, OLT & ONU devices and management platforms!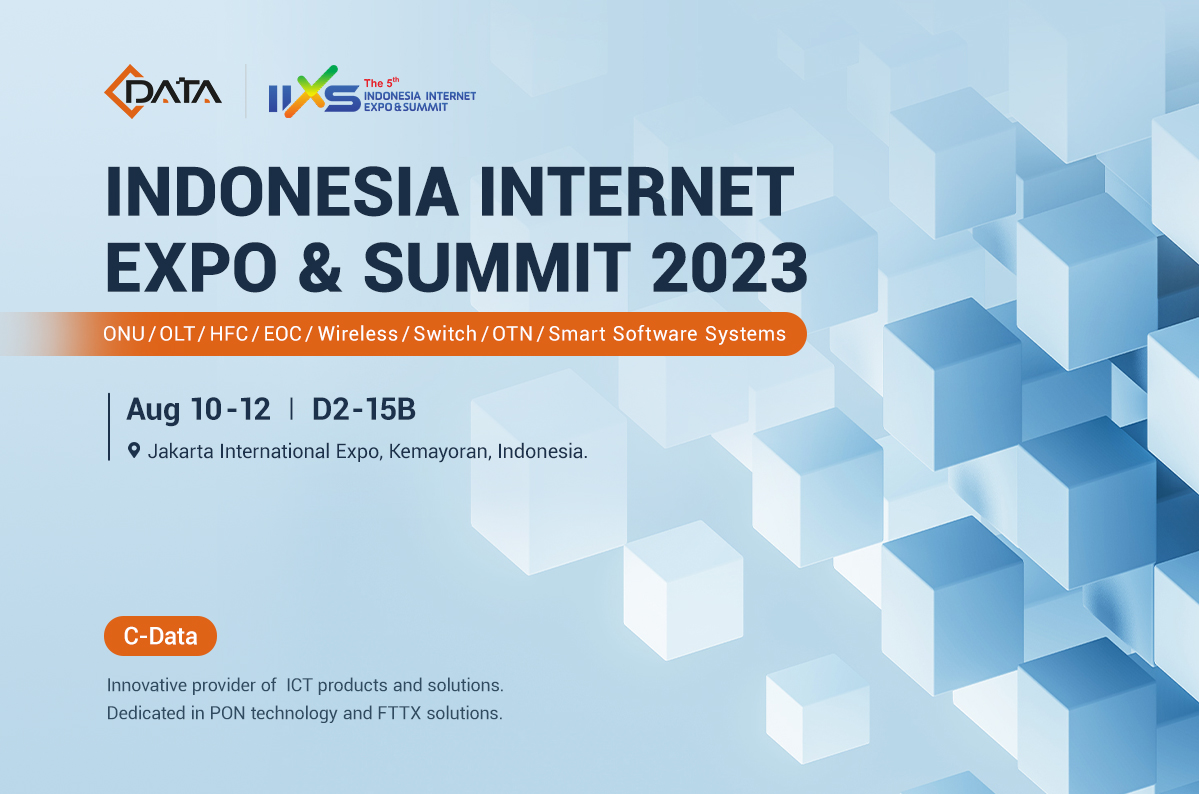 The IIXS2023, hosted by APJII, is one of the ICT, telecommunication, digital technology industry platforms in the Southeast Asian region that grants every participant the opportunity to benefit from the wonderful innovations, communications and exchanges.
As an innovative ICT product and solution provider, C-Data is excited to showcase our flagship PON Solution, DWDM, router, EYDFA, and more. You can discover our upgraded fixed OLT, expandable OLT, and outdoor OLT tailored to different usage scenarios. Explore our versatile ONU series offering various types, with different PON, GPON, XGS PON ports to meet your specific needs.
Experience the convenience of our brand-new management platforms: OLT WEB, ONU WEB, and the comprehensive CMS one-stop management platform. Our user-friendly and powerful operation & management systems will enhance your network maintenance experience.
C-Data remains committed to enhancing information and communication technology(ICT), continuously improving our product research, and fostering innovation. Our goal is to deliver top-notch FTTx solutions and provide a seamless network experience for our valued users.
Don't miss this opportunity to engage with C-Data's cutting-edge products and innovations at BOOTH. D2-15B during IIXS2023. Be free to contact us if you want to learn more and to get involved in the future of ICT!