The 26th Convergence India 2018
Venue: Pragati Maidan, New Delhi, India
Date: 07-09 March, 2018
Booth: Hall 11 C270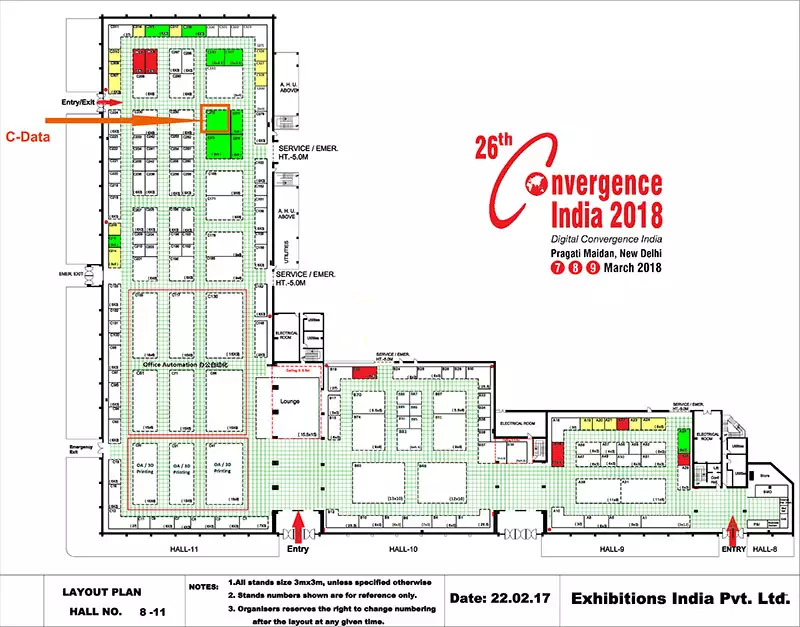 C-Data is a high-tech enterprise which is specialized in access network products, C-Data has accumulated many technologies in the field of access network for many years. The products can meet the demands of triple play in functionalities and performances. In this exhibition, we will show you GPON/EPON FTTx and PON + EOC solutions, the application of full range of products and technology.
Convergence India is an exhibition supported by India's Ministry of Telecommunications, Information Technology Department and Ministry of Broadcasting and Information. It is India's leading and largest telecommunications, broadcasting and television, Internet of Things, cloud computing, Digital Home, Cables & Satellite TV, Broadcasting of Smart Devices, Consumer Electronics Show, has been successfully held for 25 years since 1993 and has become the largest information and information exhibition in South Asia!
In 2017, there are over 800 exhibitors from over 30 countries and over 25,000㎡ exhibition space.
Most of the exhibitors come from India, China (including Taiwan and Hong Kong), the United States and so on. More than 20% of them are Chinese manufacturers. Many famous international companies have released the most advanced 3G, WiMAX, IPTV, digital cable, VoIP , Videotex services, IOTX and other new technologies or products, in addition to focusing on radio and television, smart products, virtualization and other products and attracted more than 20,000 industry participants.
We sincerely invite you to visit our booth again, On the way of expanding broadcasting market, C-Data is pleased to cooperate with you to develop the radio and television network and push forward the development of Information Technology.