To welcome the coming of 2018, C-Data ceremoniously held "Awards Ceremony and 2018 New Year Party" in Nanrong Hotel on 20th January, 2018. Invited guesses joyfully gather together with all C-Data staffs, with awarding, performing, tasting fabulous foods, drinking and hobnobbing, spent warm and happy time at this special night.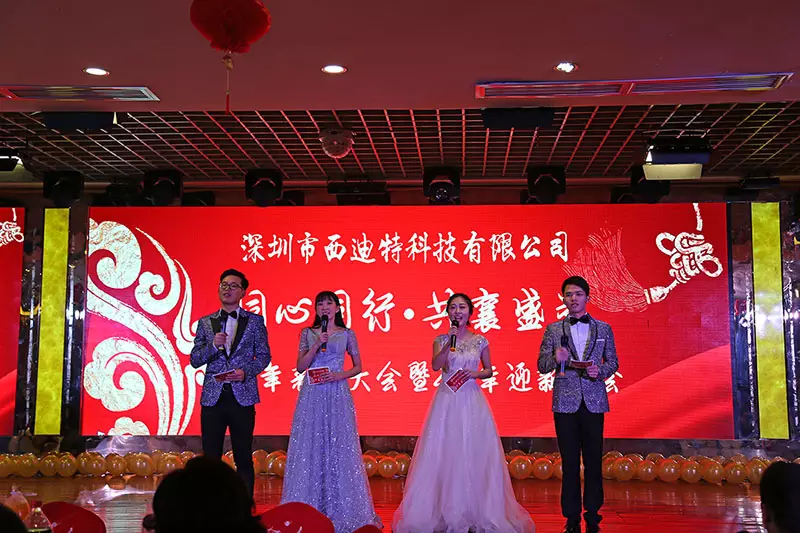 Mr. Cui Yunliang, the CEO of company made a New Year speech, in which he Looked back in 2017, prospected 2018, drew a new direction and will lead us to a new target.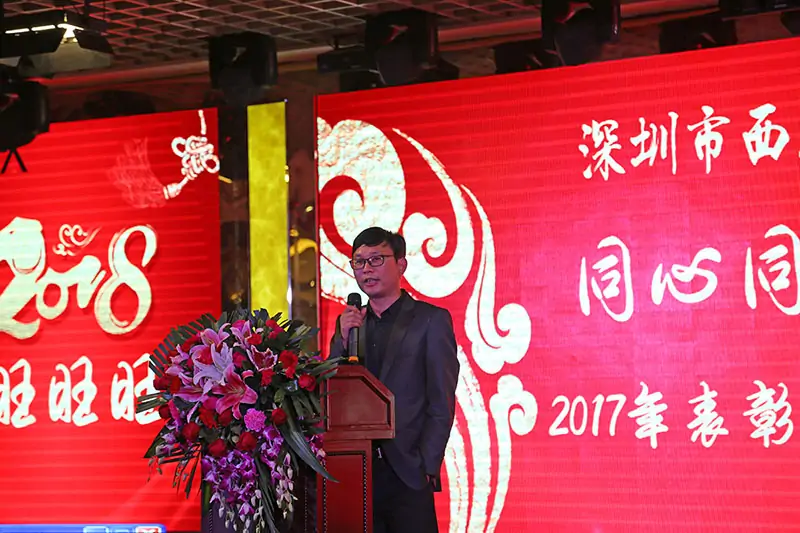 The year of 2017 is a busy year, which serves as a link that inherits the past, usher in the future. C-Data has grown steadily and quickly, overall strength is improved greatly, our product, technology and service has won the recognition from customers in the industry, market status has been promoted to another level as well. In 2018, we will keep working hard, try to meet the requirements from ODM, OEM customers on the aspect of product design&development and production&manufacture.
In the party we awarded employees who made outstanding performance in 2017, including the award of Eyas Star, Progressive Star, Sales Star, Committed Employee, Gardener Star, Outstanding Employee etc. There were 42 employees who won above awards. Thankful to that all staffs are very responsible and committed to their positions, work together so hard, so that we can won such a big success in 2017.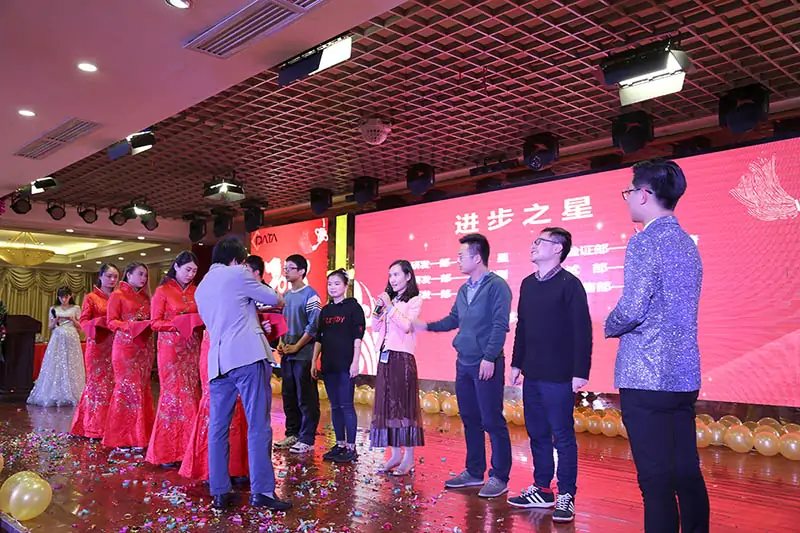 In order to express unparalleled excitement and joy, staff planned, practiced and prepared varieties of shows, all by their own. Dancing, singing, comedy sketch, cross talk, San Juban etc. It showed the spirits of youth and aggressiveness of staff, their brilliant performance won all audience's applause and cheers. Thank them all for sparing time to prepare the shows from busy works, which really brought us fantastic performance and surprise!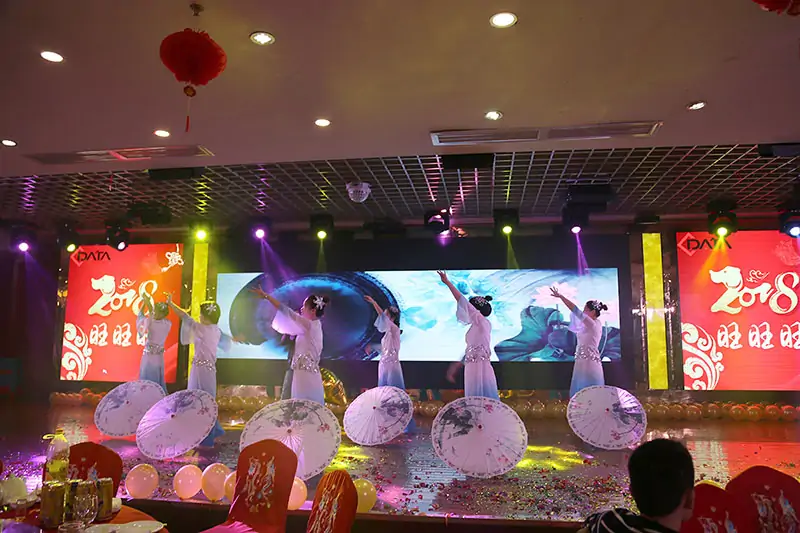 Song and Dance Show
In 2017, we made innumerable great achievements, which can not be done without the efforts from all staffs and supports from suppliers and partners. We will continue making more efforts and achieve greater success in 2018.