Time flies, 2016 is about to conclude and we're about to welcome the start of 2017.
C-Data 2017 New Year Celebrating Party have hold in the Nan Rong hotel. C-Data staff and many guests gathered to celebrate the 2017 New Year.
Mr. Alan Cui, Company Chairman and General Manager, represent the company to give New Year speech. Reviews the company's development course, summarize forgain and losses in 2016, proclaiming the company focus in 2017.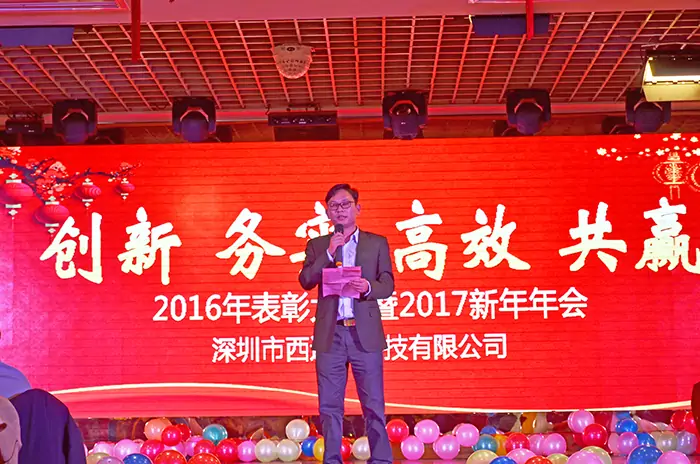 2016 has been agreat achievements year. We have greatly improved in product development, manufacturing, sales and technical service. Our team grow rapidly, office space and factory extend from the 2400square meters to 8400. Most of all, our sale revenue reached a new record high.We will consider our products and technology, market opportunities, attention to quality and efficiency, to achieve sustained rapid growthin 2017.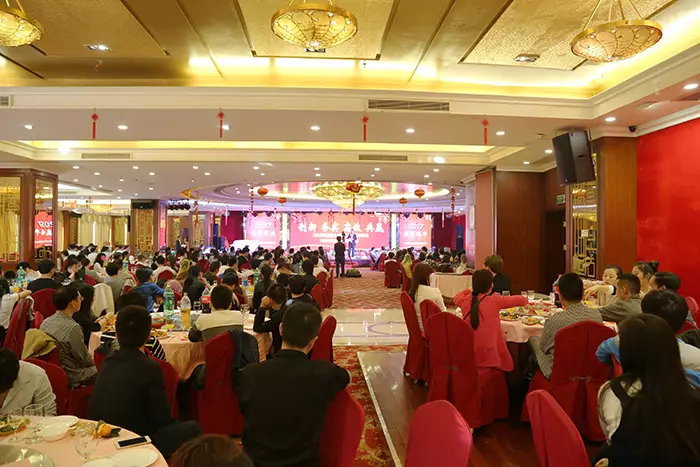 In the meeting we also recognized 2016 annual outstanding employees, model workers, honoring sales. Award-winning staff are those with outstanding performance in their jobs, have developed big shot, versatile, star Customer Service, high-energy PMC. They won prolonged warm applause and cheers. Our staff have made a selfless contribution on job. We express our respect to all and wish happiness in New Year.
C-Data staff also prepare some programme to celebrate. The gala highlights a variety of songs, comedy skits and talks. We have a fantastic celebration of the good friendship and good spirits that can last not only a year, but a life time.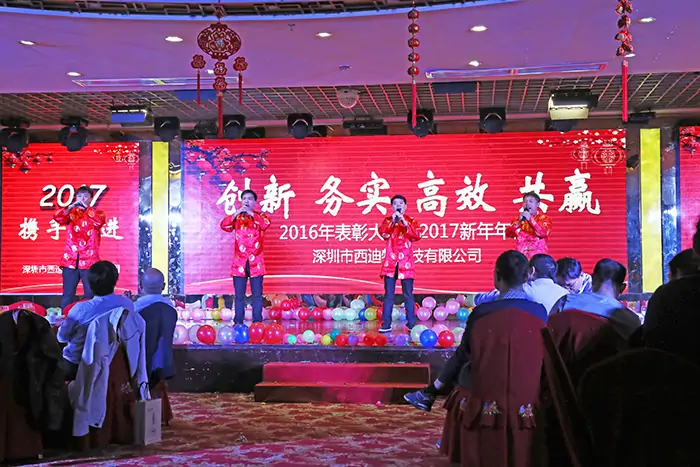 Sketch San Juban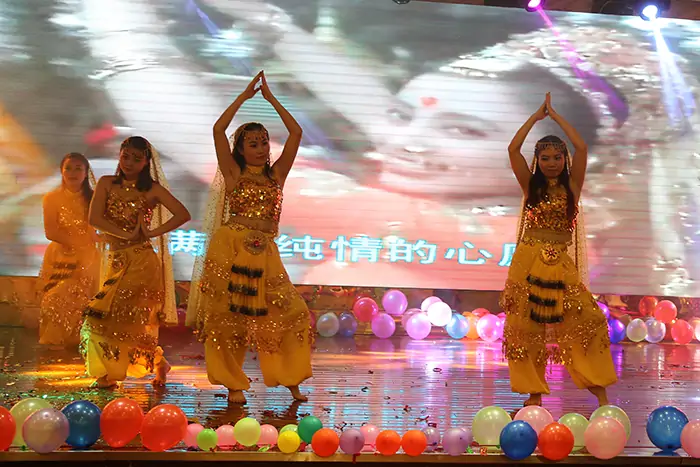 Indian Dance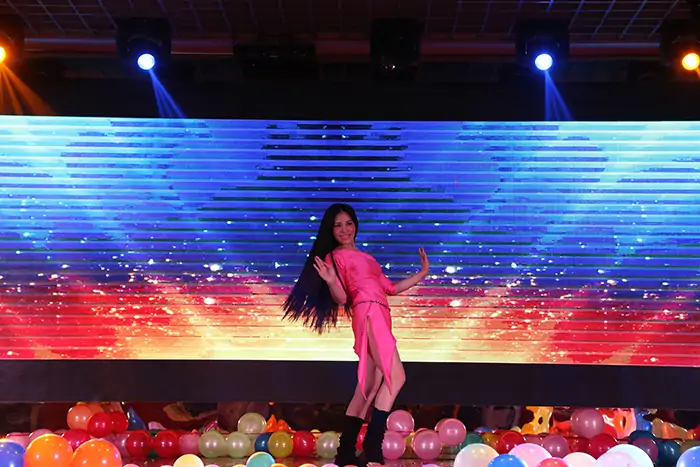 Dancing Sandy Thompson
During this past year, we work together, forge ahead, won recognition of our customer and achieved gratifying results. Looking to the future, we are full of hope, passion. A good opportunity is just round the corner. We will be united as one, draw on collective wisdom and useful ideas, be bold to carry on innovation, forging ahead towards a more brilliant 2017!