The CommunicAsia2017 Expo was held at the Marina Bay Sands Convention and Exhibition Center in Singapore from May 23rd to 25th, 2017. It showed the most advanced information & communication technology and solutions, integrating more than a thousand of the world-class operators and service providers from countries over a hundred. C-Data attended the show and exhibited the comprehensive GPON, EPON, EOC and CATV equipment. We are one of the few companies who are capable to provide the comprehensive access solution upon it in the field of optical communications.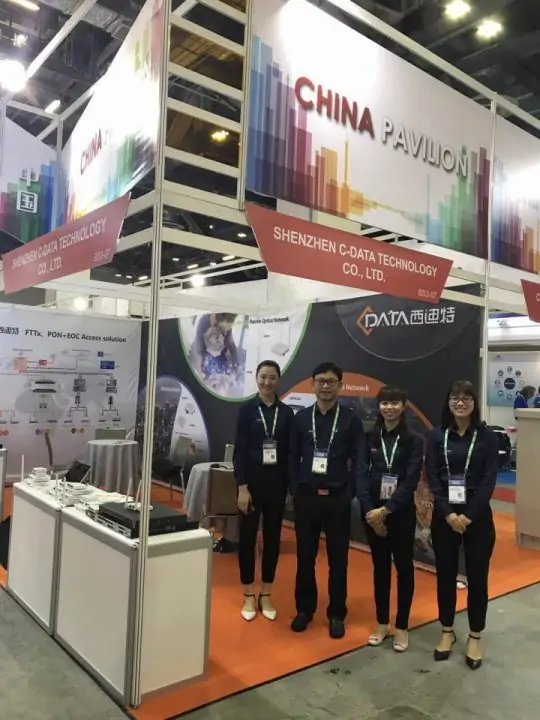 On the exhibition, C-Data displayed the FTTx GPON, EPON, WLAN and EOC series of product. The rich exhibits and good technical communication attracts a large number of merchants to our booth to consult the equipment and technology. The new product 16PON GPON OLT and card-inserted EPON OLT received recognition from customers.
As one of the largest communications and IT industry conferences in Asia, the CommunicAsia shares the most cutting-edge information communication technology & solutions around the world and gathers together the world-class operator and service providers. Many well known optical communication enterprises of China attended the show this year. It indicates that China has made a great development in the optical communication field and been ready to tend towards the world.