CommunicAsia2018, the Asia's most influential industry event, was successfully held at the Marina Bay Sands Convention and Exhibition Centre in Singapore from June 26th to 28th, 2018. As one of the few companies in the domestic optical communication field that can provide complete GPON/EPON, EOC and CATV access network products, C-DATA was invited to attend the exhibition solemnly.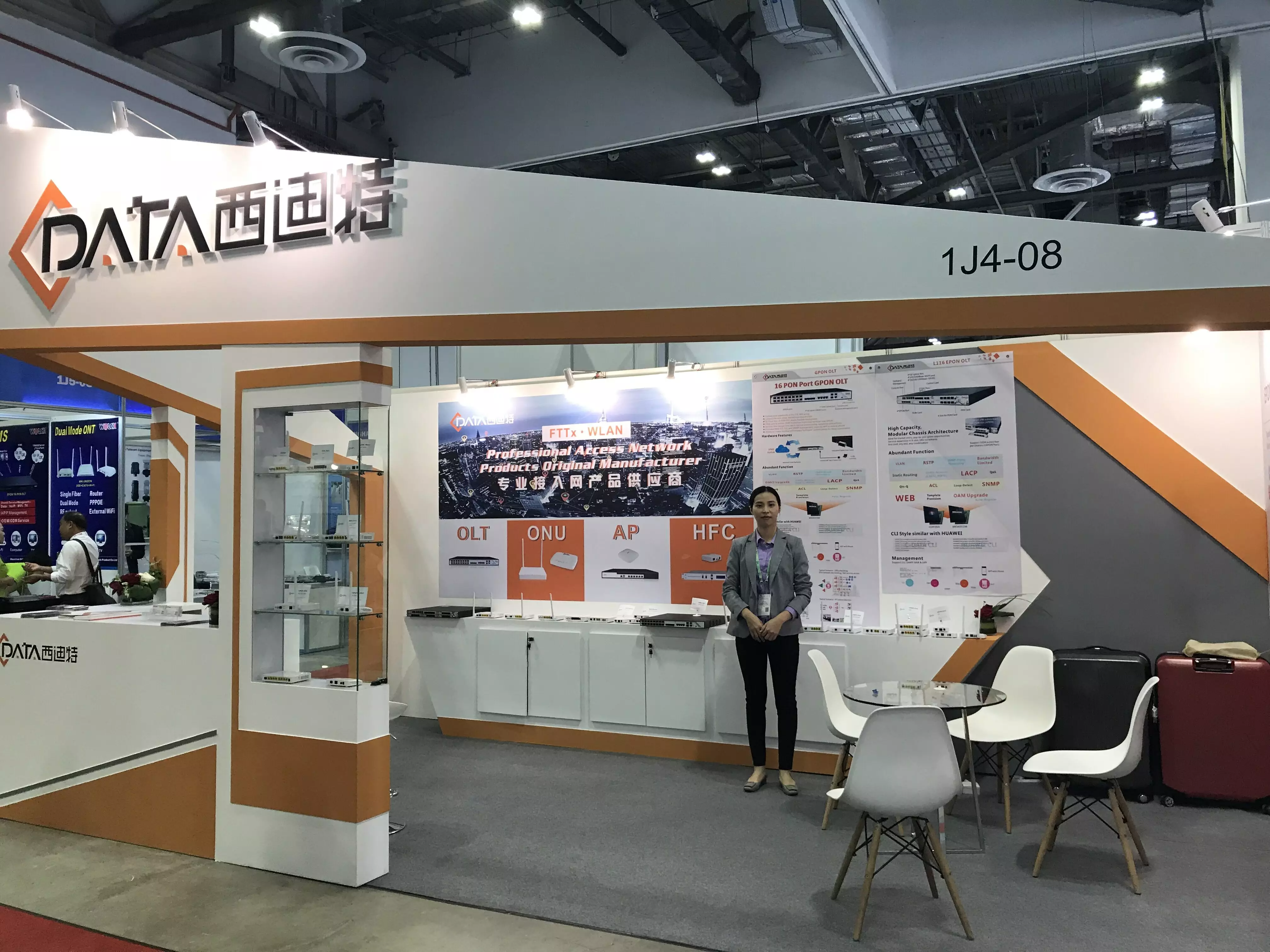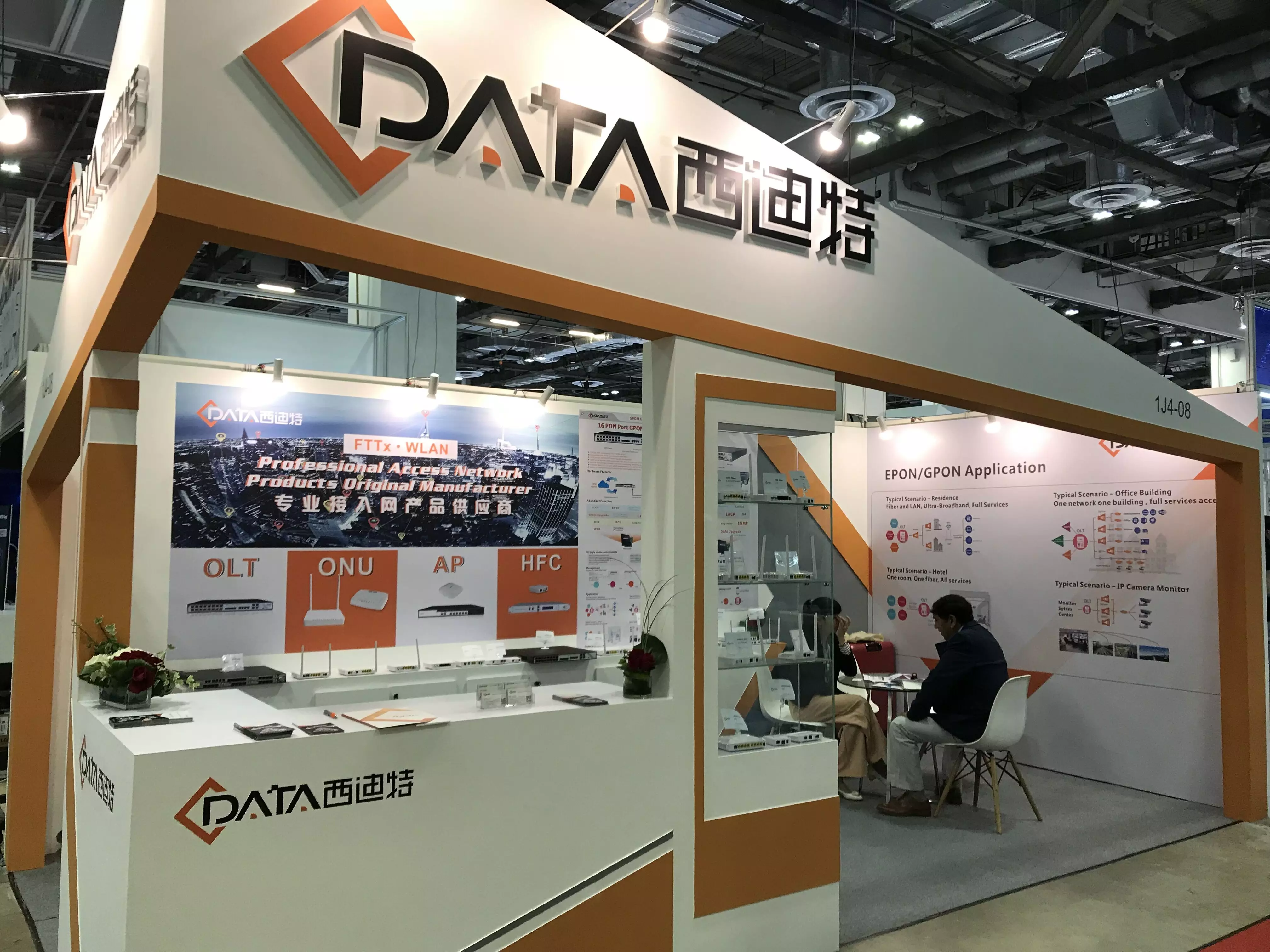 In this Exhibition, we fully showed the GPON/EPON FTTx and WLAN solution series to many customers.
Among them, GPON/EPON OLT series products has characteristics of compactness, convenience, high performance, easy to use and deploy, which meet the requirement of volume and performance in compact machine room.GPON/EPON ONU series products include Data type, Data +Voice type, Data + WiFi type, Data + Voice +WiFi type, provide users Data, Internet Video and VOIP access services.The WLAN wireless access series adopt the latest Qualcomm chip solution and support 802.11ac. With the features of long-distance, high-speed and high-performance transmission capabilities, the WLAN wireless access series products can meet a wide range of wireless network access in enterprises, shopping malls, hotels, homes, campuses, and parks.
The C-DATA 16PON GPON OLT and the Card-Inserted EPON OLT are recommended as new products. They are unveiled at the exhibition and won the approval of many customers!
16PON EPON OLT FD8000-L116
16PON GPON OLT FD1616GS
1GE CATV GEPON/GPON ONU FD600-301G/701G
4GE 2POTS WIFI GEPON/GPON ONU FD600-204GWDU/604GWDU
In this exhibition, C-DATA was popular and successfully received a large number of domestic and foreign merchants.
Thanks to the visitors for the affirmation and support of C-DATA, warmly celebrate the success of this exhibition!