Andina Link will be held in Hotel Las Américas of Cartagena, Colombia from March 8 to March 9, 2023. C-Data will bring you new OLT, ONU and other products and FTTH solutions at booth L81!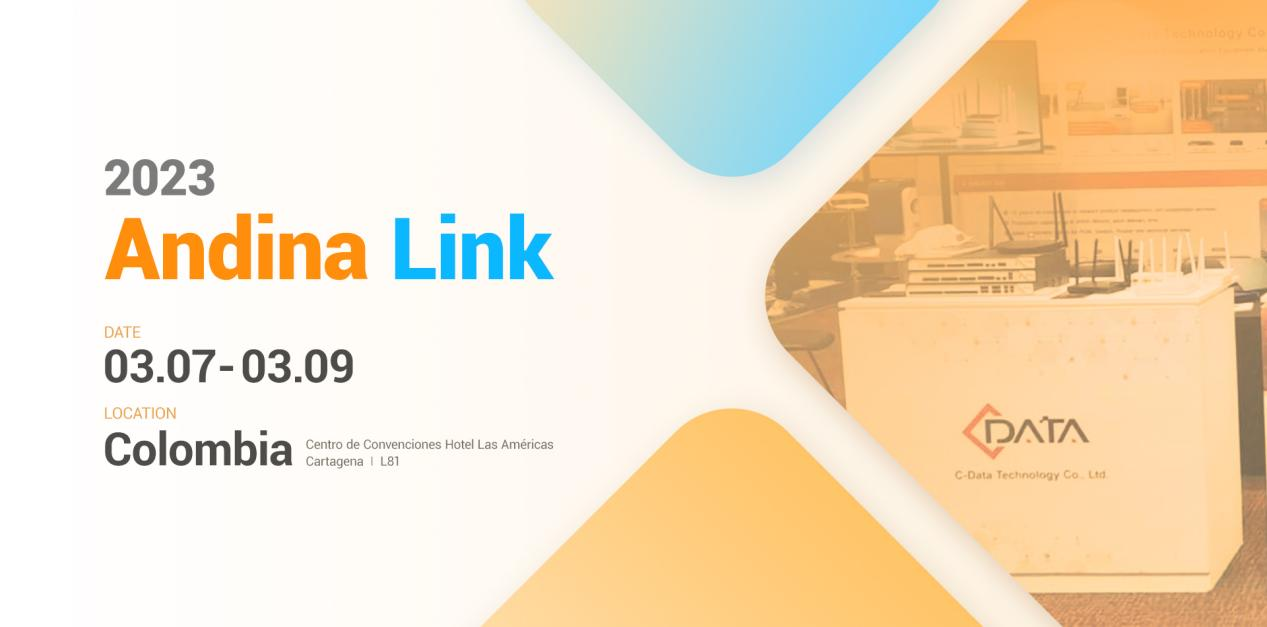 ▲ Invitation Letter of Andina Link
As an international telecom technology expo, Andina Link has a history of 28 years and is an important platform for communication and trade in Latin America's communication market.The exhibition will bring together elite people from government, enterprises, ICT and other sectors to discuss the cutting-edge trends, technologies and products of the telecommunications industry.
As a supplier of professional communication products and solutions, what highlights will C-Data bring to this Andina Link?
Reducing deployment costs with outdoor OLT
At Andina Link, C-Data will introduce the outdoor OLT to global enterprises and operators.
C-Data outdoor OLT has the characteristics of small size, light weight, etc,supports stable operation in extreme climate environment,supports network management, convenient and efficient maintenance.
Compared with the traditional OLT deployed in the computer room, C-Data outdoor OLT can be flexibly installed in remote rural areas, where the backbone optical fiber is scarce, where there is a lack of installation space, and where users are sparse, which can save backbone optical fiber resources to a greater extent and reduce user investment costs.

▲ Schematic Diagram of Field OLT Application of Sidite
Helping digital transformation with C-Data FTTH solution
At Andina Link in Colombia, C-Data will release C-Data FTTH solution.
C-Data FTTH solution provides users with access network solutions with high bandwidth, strong stability and low cost through C-Data PON series and router series products, including pizza-box OLT, Wi- Fi6 XPON ONU, Wi-Fi6 Mesh router and other products, and helps digital transformation.
Gather at Andina Link to share successful practical experience
From March 8 to March 9, C-Data sincerely invites you to attend this Andina Link exhibition in Colombia, to get together with elites in the global communication industry, share successful practical experience, and explore innovative development solutions!
If you are unable to attend, please pay attention to our LinkedIn account "C-Data Technology" and Facebook account "C-Data Technology", and we will update the exhibition dynamic for you in real time through the social media platform!