From October 25th to 28th, the 19th China Public Security Expo (CPSE) was successfully held at the Shenzhen Convention and Exhibition Center.
C-Data, leveraging innovative optical communication technology and AI applications, introduced three leading smart application solutions that will shape the future. During this exhibition, C-Data not only showcased its intelligent node devices and AI-BOX intelligent video analysis solution but also demonstrated cutting-edge technology in various optical access devices. The rich product offerings and functional features cover a wide range of urban life areas, catering to real-time monitoring, data analysis, and operational management in various industries. This attracted numerous industry guests and exhibition attendees from both domestic and international backgrounds.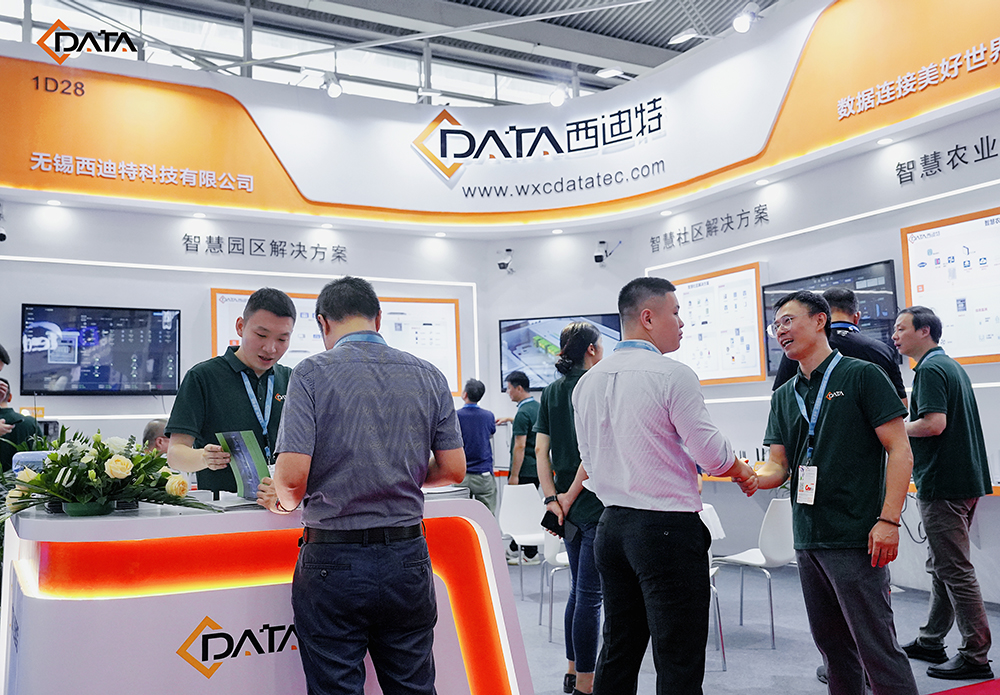 Crafting Smart Scenarios for a Better Life
In alignment with the development of digital cities and industries, C-Data has launched three smart application solutions covering Smart Parks, Smart Agriculture, and Smart Communities. These solutions are based on optical communication technology and AI applications, creating large digital scenarios to empower intelligent operational decision-making.
In Smart Parks solution, C-Data has established a visual comprehensive management platform that relies on the advantages of an all-optical network for fast transmission and low latency. It integrates visual detection, behavior collection, data storage, and analysis systems, covering every corner of the park, thus building a fine and exclusive big data foundation. On top of this, the platform incorporates continuous machine learning and end-to-end strategy optimization, providing robust support for the construction of a smart and data-driven city.
In Smart Agriculture and Smart Communities solutions, C-Data focuses on terminal IoT, comprehensive sensing, personalized and fragmented information feedback, and utilizes AI and edge computing capabilities to enhance the efficiency of practical agricultural applications and community development.
Smart Nodes Connecting the Internet of Things
C-Data's intelligent node devices play a crucial role in digital systems. These smart nodes not only connect various platform applications, such as security systems and environmental monitoring systems but also seamlessly connect to data centers.
C-Data's smart boxes have strong expandability, are highly integrated, weather-resistant, and flexible in deployment, offering intelligent control and other features. The compact design and modular approach include automatic recloser, cabinet AC power surge protector, network interface surge protection unit, power module, optical fiber transmission communication unit, and more. They are suitable for video management applications in areas like smart cities, safe cities, and intelligent transportation.
Pioneering the Future of Digital Cities
At C-Data, we are not just connecting devices; we are weaving a future where connectivity transcends limits. Stay tuned for more groundbreaking innovations and transformative solutions by following our LinkedIn, Facebook and YouTube.