Recently, Shenzhen C-Data launched the latest products 1GE ONU. The ONU is based on Realtek RTL9601D chip solution, support GPON and EPON dual-mode passive optical network, and provide users up to Gigabit data access service through the PON network, and can be used for fiber access for home or SOHO business users. Features of high cost performance, high reliability and easy maintenance. The product is fully compatible with ITU G.984.x and IEEE802.3ah technical standards, and meets the technical requirements of operators for passive optical network terminal equipment.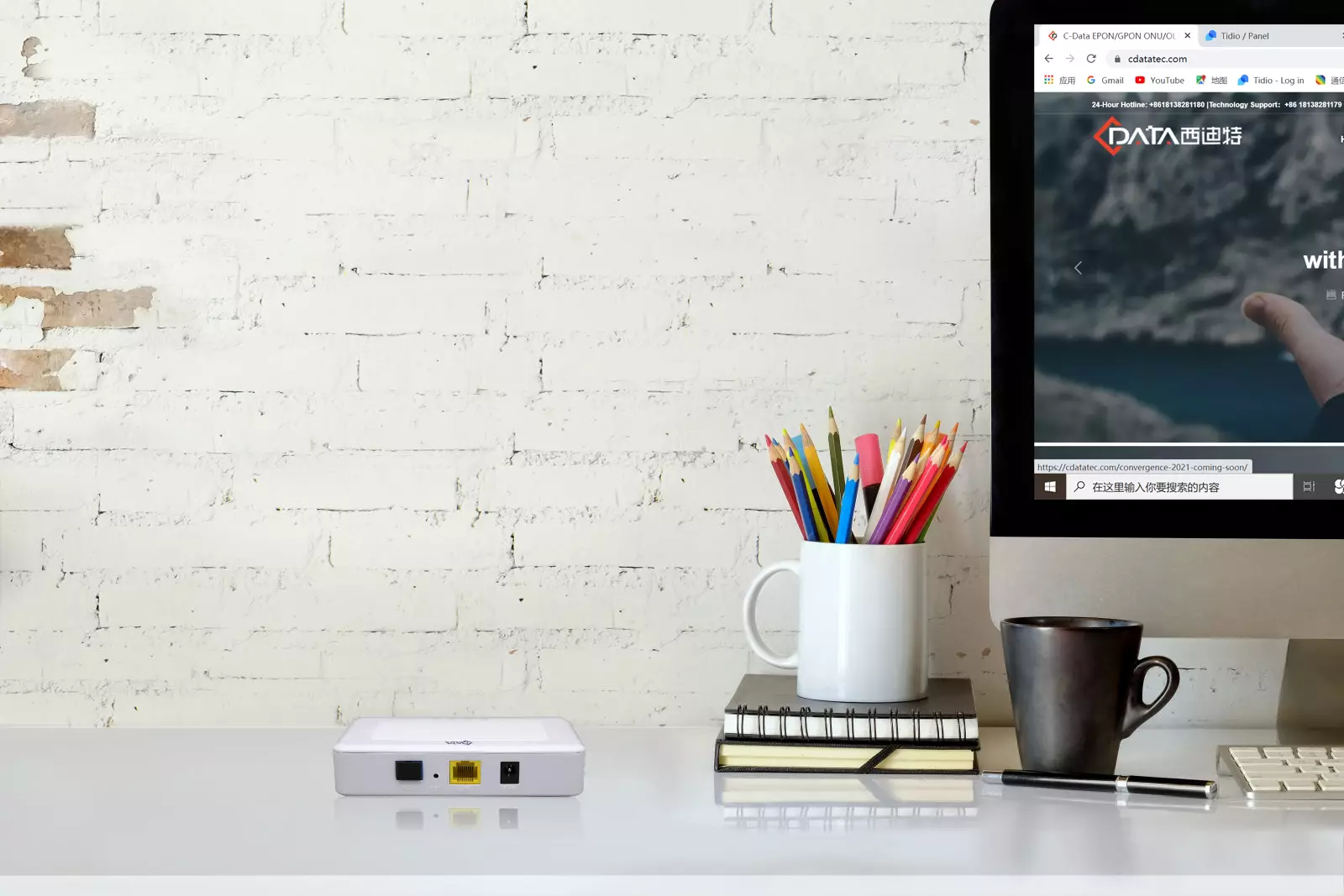 The ONU has an integrated white body and uses environmentally friendly, flame-retardant ABS material. The overall design conforms to the prevailing simple and fashionable style. The rear panel of the ONU is equipped with optical ports and LAN ports. The optical ports are used to connect to the network-side optical fiber link, and the electrical ports are used to connect to terminal devices such as PCs on the user side. The electrical port uses a standard RJ45 interface, 8-pin, to ensure the stability and reliability of data transmission. The equipment can be remotely configured and managed by the OLT, which is very convenient for installation and management. A set of LED indicators are provided on the top of the front of the fuselage, a POWER, an optical port, a LAN port, and system and link indicators. The working status of the equipment can be displayed to facilitate users to understand the operation of the equipment. The indicator light is yellow-green, clear, soft and pleasant. The fine heat dissipation holes on the sides and bottom of the shell are conducive to the dissipation of heat, which helps the internal chip to dissipate heat and ensure the stability of the product for a long time.
C-Data and Realtek have maintained a good cooperative relationship in a number of product areas. C-Data will take advantage of the performance and supply capacity of the RTL9601D chip to further consolidate the market position of C-Data ONU products and achieve a win-win cooperation.