On March 24, 2021, C-Data took part in the 3-day 28th Convergence held at Pragati Maidan, New Delhi, India. At the booth 4A.256, C-Data presented the advanced communication equipments, including FTTH GPON / EPON OLT & ONU, EDFA, and EOC (Ehternet over Coaxial), to catch the eyes of a large number of participants and gained a lot.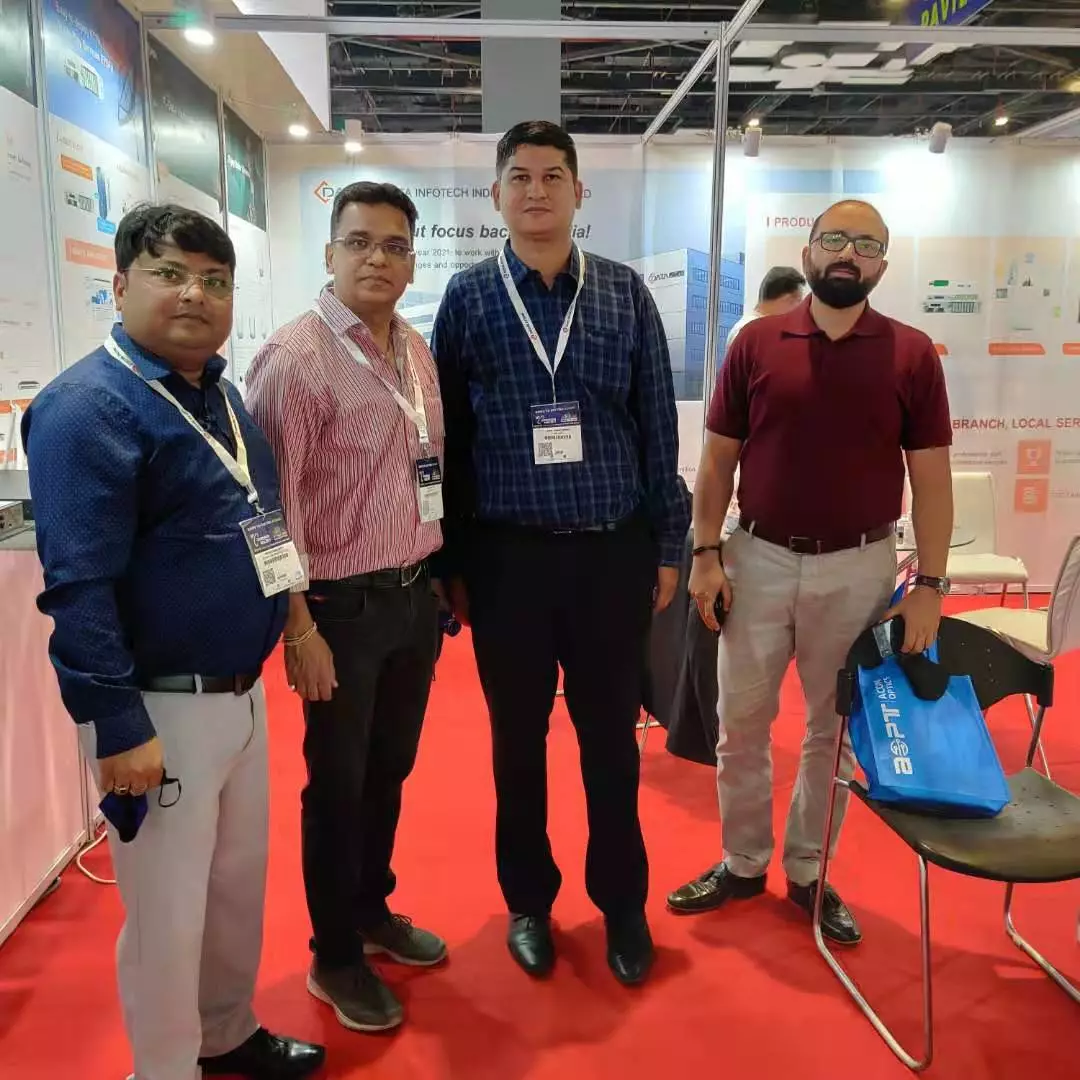 India is one of the fastest developing countries in the world, with impressive economic growth and increasing demand for broadband Internet access. In order to better meet the demand for broadband access products in the Indian market and provide high quality passive fiber network products, C-Data completed the registration procedure of its Indian branch in 2020 and C-Data Infotech India Private Limited was officially established. Currently, C-Data India has set up a business team to provide business services to customers in India. In 2021, C-Data India will implement "Make in India" products as soon as possible, technical support services, after-sales maintenance services to meet customer needs with high quality, fast service.
This is the first time that the C-Data branch of India is officially open to the public. In the exhibition, C-Data's EPON, GPON, OLT, ONU, router and other products attracted the attention of many visitors.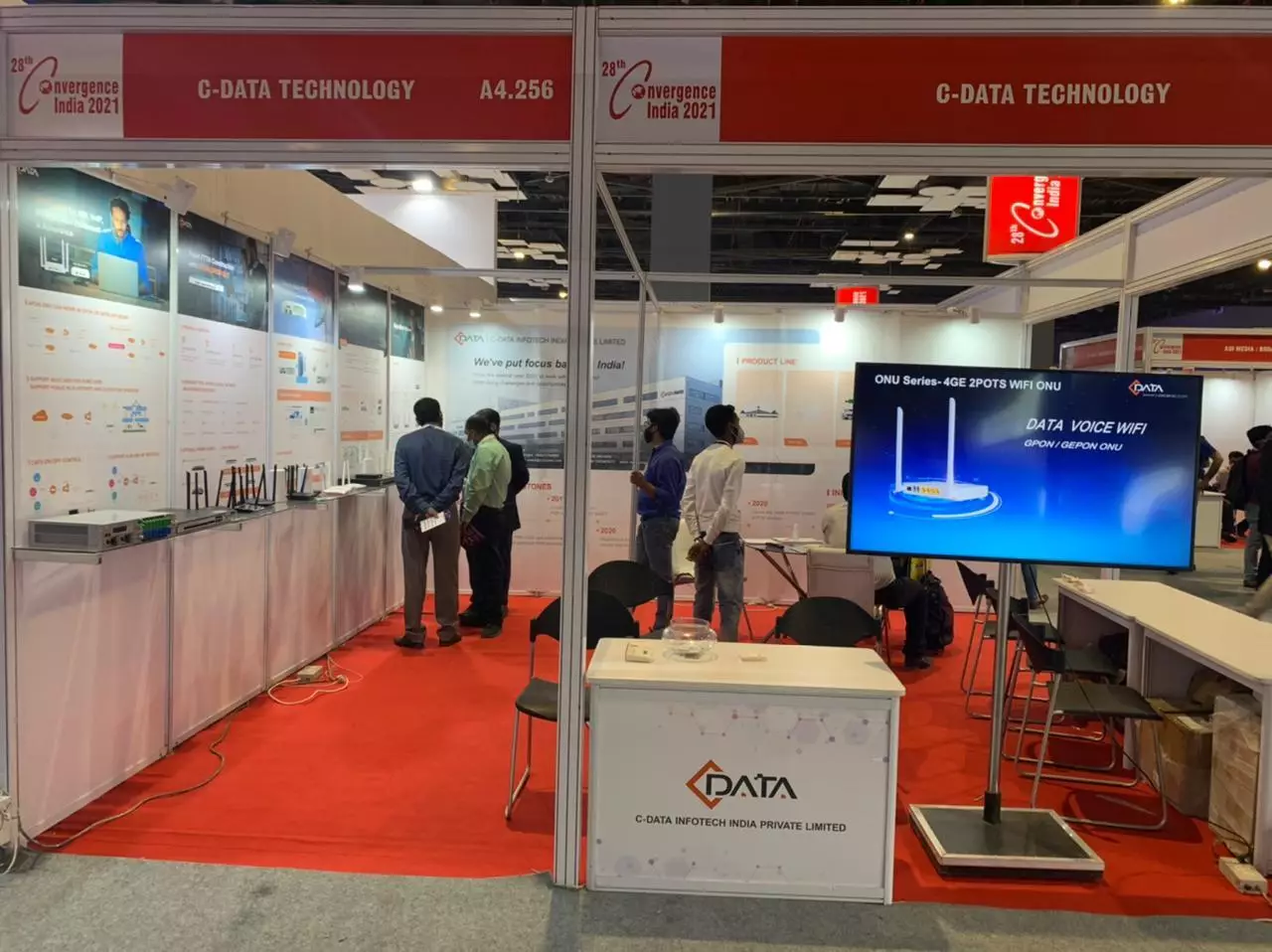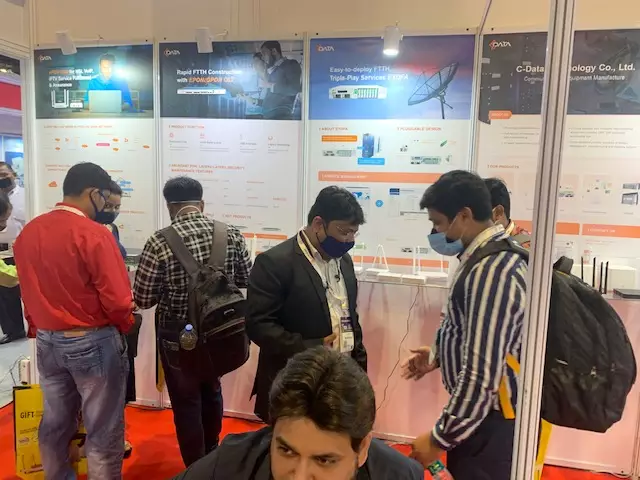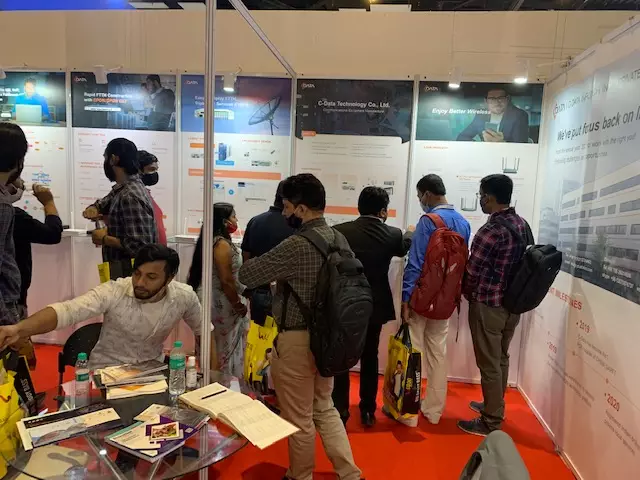 Below are the most popular products of this exhibition. Please click on the following links to learn more